Deep Transcending is what we all want. But so often it feels elusive.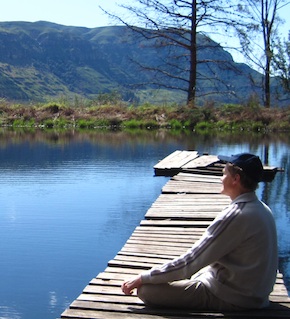 Its very simple.
Get more rest.
With this in mind you're invited to a Deepening Day at the Houghton TM Centre.
"Freshen-up" your TM and deepen your Consciousness.
Join us for a day of peace and well being.
"When silence functions, it is beyond any speech. It is beyond any action. It is spontaneous. Everything comes to our lap (whatever we want). Everything comes to our lap in the waves of thought… in the waves of realization." – Maharishi
We do all need a good dose of 'silent physiology' regularly.
The pace of everyone's life seems to be speeding up.
Stress and fatigue in the nervous system prevent us from experiencing deep transcending and our full potential.
FORMAT OF THE DAY
The whole day is structured to maximize your personal growth. It is a rewarding day
There is a perfect balance of extra meditation, lectures and discussions, easy Yoga stretch postures and gentle walks.
You leave feeling peaceful and refreshed and ready to tackle anything.
"Even when I take time out, I don't rest like I do on these days. Completely wonderful and irreplaceable experience – thank you so much for these days"  – Lynn
"These days change the experience of my whole month, I value them so much"  – Richard
"Thank you again for the time on Sunday. The quality of my meditation changes after a day like this"  – Mpho
"I wish I could inspire all meditators to book for the next deepening day and enjoy the bliss that lasts for so much longer than just the day"  – Robyn Sartorius
DATE:  Sunday, 21st of June
COST:  R480.00 (includes delicious Ayurvedic lunch)
TIME:  9:00 am to 17:00 pm – TM Meditators
– 9:00 am to 18:00 pm – TM Sidhas
Please call Julie on 011 483 0684 for more information and to book.