Modi has just inaugurated Sikkim as an Organic State.
The new Prime Minister of India, Narendra Modi (63), has a Masters Degree in Political Science from Gujarat University and a very spiritual background. He is thought to have learned Transcendental Meditation and to have met Maharishi Mahesh Yogi, founder of TM.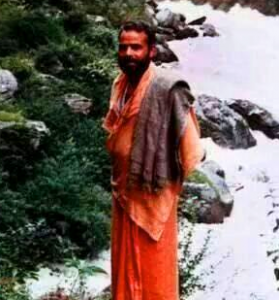 Here is a photo of him living the life of a monk in the Himalayas during the 1970's, possibly during his time in a Swami Vivekananda ashram in Almora in the foothills of the Himalayas.
In 1992 Modi is said to have been among a political delegation from India that Maharishi invited to MERU, Holland to meet with him. Modi was allegedly already practicing Transcendental Meditation at that time. After the visit, Maharishi is said to have commented that Modi would some day bring about some very good changes.
He's already effectively done that in Gujarat where he was Chief Minister since 2001.  There, corruption has been blunted, infrastructure is actually functioning, outside investment is willing to do business, and the economy is thriving. Maybe this is why India was inspired to elect him as Prime Minister.
Fast forward to the present … an amazing development apparently foreseen by Maharishi
Yesterday (Mon 18 Jan 2016) PM Modi declared the Himlayan Indian state of Sikkim as the first organic state in the country, where he officially inaugurated the National conference on Sustainable Agriculture & Farmers Welfare.
He asked all states in the country to earmark some area and implement the Sikkim model there. according to the Tribune of India.
"Sikkim is a model for the world. It has proved that environment can be protected and new heights in development can also be achieved simultaneously," Modi said.
The PM also promised the tiny Himalayan state its first airport—to help it transport organic produce across the world and also aid its growing tourism industry.
South Africa can learn from this: "Infrastructure should be related to the development of farmers," Modi said, adding that the airport could help Sikkim use its advantageous status to pitch its perishable organic produce worldwide.
Sikkim CM Pavan Kumar Chamling urged the PM to make India organic and take the lead in spreading the message of a chemical-free, organic world – a message from Raja John Fagan and countless meditators around the world.
See Modi inaugurating Sikkim as an Organic state (in Hindi) in this 12 min youtube.