Get the Benefits of Meditation
in or near Parktown, Rosebank, Houghton, Sandton and Joburg CBD
Learn About Benefits
Your health is your most precious asset. This is no overstatement. So why and how does meditation, particularly TM, help improve health?
Regular TM practice gives your mind and body much-needed rest and seems to prime the immune system. This is why over 7 000 medical doctors world-wide practice and recommend Transcendental Meditation. Hard research and anecdotal evidence indicates a wide range of health benefits including:
Stress reduction
Reduced high Blood Pressure
Peace of mind, calmness, relaxation
Better Sleep Quality and reduced Insomnia
Improved Concentration
Better Health – reductions in most disease categories
More Energy
Improvements in ADD and ADHD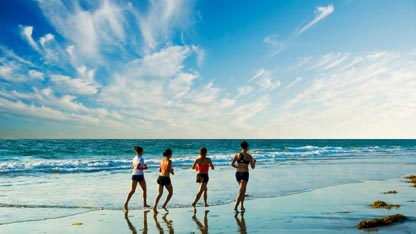 Reduced Depression, improvements in Bipolar Disorder
Reduced Cholesterol,
Greater Wisdom (moral reasoning)
Less Anxiety and Panic Attacks
Improved concentration
Greater Spirituality and
Relaxation
So just what is Transcendental Meditation?
TM is a meditation technique for a healthier mind and body.
TM is simple, natural, effortless procedure practiced with eyes closed for 15-20 minutes in the morning and afternoon
It gives you more creativity, energy, happiness and health
It is easily learned by anyone
It develops your inner genius and dissolves stress and fatigue
It makes you more effective, wiser, more spiritual and more successful
It does not involve concentration or control of the mind
It is not a religion, philosophy, or life style
TM has been learned by over six million people of all cultures, religions, and educational backgrounds world-wide
Learned by over 60 000 people in SA
Used in universities and schools right here in South Africa.
More Benefits of Meditation
The TM technique is almost certainly the most thoroughly researched human development program in the world. For instance, the USA National Institutes of Health (NIH) has spent over $21 million on  research into the benefits of Transcendental Meditation on heart disease. You will find discussion on the following topics at the Doctors on TM website.
ADHD
Cardiovascular Disease
Childhood and Adolescent Disorders
Congestive Heart Failure
Depression (adult)
Depression (adolescent)
There is only one catch. You do need to practice Transcendental Meditation regularly to enjoy the full range of benefits!
Call 011 483 0684 for more information 
or to book for a FREE talk. Or fill out the contact form top right (or below if you are on a mobile). We'll be right back to you!
Now would you like to know what other people want from TM? Here is a chart updated monthly. Inner Peace  currently tops the list, followed by Spiritual growth: