MODERN EMOTIONAL WELLNESS FROM ANCIENT VEDIC WISDOM
One of our most successful and appreciated workshops!
"I've grown so much from lesson one throughout the course and experienced the growth "in real time." Mind blowing but heart silencing. Life changing. Loved it. Thank you so much!"
– Winia
STARTS
Mon, 11 Apr
FOURTEEN X 1.25 HOUR ONLINE SESSIONS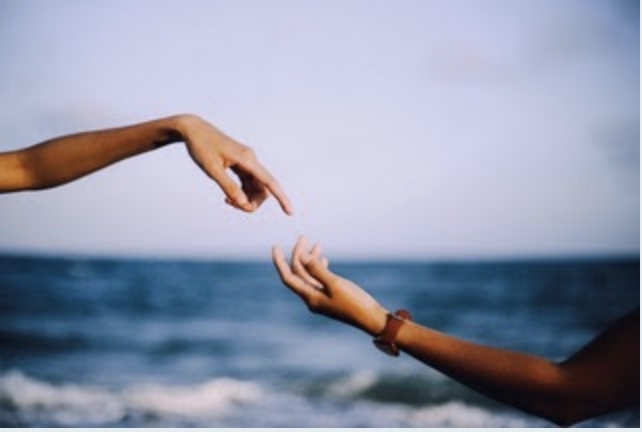 It's been a challenging time. Folks contact us every day about stress, finding peace, reducing anxiety and depression. But it has also been a time of new opportunities. And a deepening of spiritual awakening and family ties for many.
This workshop will be rewarding for you, whatever category you find yourself in.
Learn how the ancients had answers to all this.
You will learn practical strategies to promote emotional wellness throughout the fourteen lessons. 
"This course means a lot to me-it has touched me deep inside in a way no course, counselling, therapy or program has done before. The way the information is portrayed and imparted in various ways… 
It is like different strokes in an impressionistic painting and when you stand back there is an amazing picture that emerges. The richness and depth thereof is unbelievable…
What a gift to me, thank you." – Carina
WHAT YOU WILL LEARN: 
SESSION ONE
Basic concepts of Vedic psychology.

The goal is complete recovery. Recovery from a fractured sense of self.

Love as a major healing modality.
Everything that you want, you are already that." – Rumi
"Every session was truly powerful! Have definitely seen a shift in my relationships and the way I see myself in my environment. All is bliss and bliss is all." – Narishaa
SESSION TWO
The fascinating history of psychological interventions and their relationship with Vedic psychology.

Psychoanalysis, behaviourism, humanism, CBT, developmental theories, transpersonal psychology, somatic therapies etc.
"Who looks outside, dreams; who looks inside, awakes." – Carl Jung
"I love how you have put all the parts together and aligned the different psychologies. I absolutely love how you share it." – Tiffany
SESSION THREE
Understand your Ayurvedic body type. In terms of your psychology and emotions.

Psycho-Physiological constitutional types. Your emotional profile.
"He who knows others is wise, he who knows himself is enlightened." – Lao Tzu 
"Wow amazing course and insights. We want to repeat this one for sure." – Steve and Jax 
SESSION FOUR
How to have healthy personal relationships.

How to communicate better.
"The presence of enemies means my own friendliness has been insufficient." – Maharishi Mahesh Yogi
"It was an easy comfortable "global" course, we were exposed to new knowledge and wisdom with every lesson. I was sometimes not in the correct head-space at the start of a lecture, but ever so very grateful at the end of each lesson. After sometime there is  a "click" or "a-ha" moment." – Kiran 
SESSION FIVE
Gracious ageing.

Suicide.

Death.
"This place is a dream. Only a sleeper considers it real. Then death comes like dawn, and you wake up laughing at what you thought was your grief." – Rumi
"The reason people grow old and die is that they see other people grow old and die." – Shankara
"This course came to me from the universe at a perfect time." – Delene 
"Thank you Vicki for uplifting my weeks in wisdom. God Bless." – Sumaiya
SESSION SIX
Nature support-Gaining support from the universe. 

Karma-Action and reaction.
"Yogastha Kuru Karmani — Established in Being perform action." – Bhagavad Gita chapter 2 vs 48
"As ye sow so shall ye reap."  – Holy Bible
"The presentations/talks were profound and well delivered, it was a most relevant course 
and helped me in my progress towards understanding and well being." – Lin
SESSION SEVEN
Maintaining balance. Spiritual balance, Psychological balance and Physical balance.

The importance of rest and good sleep.

How to beat insomnia.
"Rest is the basis of activity." – Maharishi Mahesh Yogi
"Nowhere can a man withdraw to a more untroubled quietude than in his own soul. 
Grant yourself this withdrawal continually and refresh yourself." – Marcus Aurelius
"Extremely beneficial and a great reminder of how we should be living our lives. Learnt a lot and was reminded of a lot." – Michele 
"I am filled with love for you Vicki for this remarkably enlightening course." – Natasha
SESSION EIGHT
LIFE DAMAGING EMOTIONS: Emotions to not favour.
Resentment, fear, loneliness.

Anger and aggression.

Judgment and criticism.

Depression and anxiety.

Guilt and regret.

Stress, ADHD, PTSD, burnout and seasonal affective disorder.  
"In this Yoga no effort is lost. Even a little of this Dharma delivers from great fear."  – Bhagavad Gita chapter 2 v 40
 "I've loved every second!" – Dael
"A most empowering and enlightening course." – Nessan    
SESSION NINE
LIFE SUPPORTING EMOTIONS: Emotions to favour.
Love, happiness, gratitude, forgiveness.

Happiness is an inside job.

Behavioural Rasayana. 
"If you suddenly and unexpectedly feel joy, don't hesitate. Give in to it." – Mary Oliver 
"This course made me realise, that a very courageous and enlightening thing to do is to let go of what hurts and have the intention to only be happy as Maharishi says! 
"The course gives us all the tools necessary to achieve this. It answered every question I had,
in fact every thought I've had about how to achieve enlightenment." — P
SESSION TEN
Enlightenment and using our full potential. 

Our commitment to higher consciousness is a service to all the world. 

Additional strategies for emotional wellness.
"The knowledge from an enlightened person breaks the hard rocks of ignorance."  – Maharishi Mahesh Yogi
"Thank you, Vicki, for sharing your wonderful and expansive knowledge, it's been an honour. 
Really enjoyed the course." – Greg
"An awesome course, thanks for all the personal sharing. 
I will be on another course soon." – Caren
SESSION ELEVEN
Dharma — what am I supposed to be doing with my life.

Purusharthas — the goals of life.
"Dont waste your life. Dont waste your time. You are the only hope for yourself." 
– Maharishi Mahesh Yogi-Global press conference, 2nd April 2003
"After we finished the class last night, I felt like I went for a retreat day and didn't look at my phone until this morning. Normally I check my phone before bed." – Zarina
SESSION TWELVE
The role of poetry and Vedic verse in emotional wellness – Featuring Dr Norman Rosenthal author of Poetry Rx.
"Poetry is the Art of Uniting pleasure with truth." – Samuel Johnson 
"I loved the practical elements learnt which one can incorporate into daily
 life using Nature as a support." – Wanda
SESSION THIRTEEN
Raising enlightened children.  

Epigenetics – What role does this play in our emotional health.

The TM Sidhi program.
"Help your children discover who they are and what they can become." 
– Dharma Parenting Keith Wallace, Fred Travis
"Children are flowers in the Garden of God and must be nourished." 
– Maharishi Mahesh Yogi, Science of Being and Art of Living
"Thank you for being one of my mentors in life. This course will encourage more life 
supporting habits and emotions. Thank you for the journey." — Reshma  
SESSION FOURTEEN
The hero's journey.

Personal growth.

Course review.
"In order for our heart to be whole, we first have to discover who we really are." – Dr Tony Nader
"Informative, inspiring and helpful. Something applicable in every lesson. 
I enjoyed the personal stories "behind the scene stories." – Linda
"Wow listening to the review today makes it feel like this is definitely a course 
we can take over and over." – Romy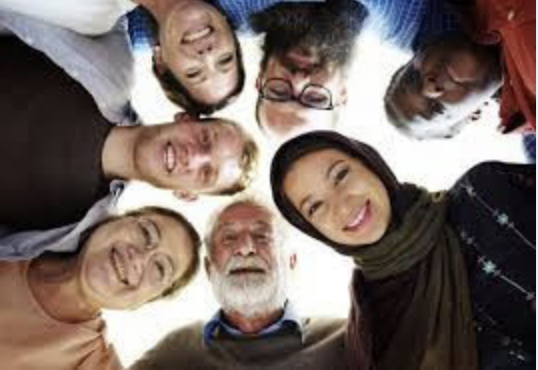 WHO SHOULD ATTEND:
This version of this course is for people who have learned TM.
DATES AND TIMES ONLINE:
STARTS Mon, 11 Apr – EVERY MON 19:30 TO 20:45 SA TIME (except public holidays)
This course will run continuously – Once it ends it will start again so lessons can be caught up like this or recordings can be sent.
COST: 
R2500 (payment can be split if needed)
BOOK BY:
Return Email vicki@tminjoburg.co.za
WhatsApp Vicki +27 82 883 1446 (out of SA) 0828831446 (inside SA)
Call Julie 0114830684