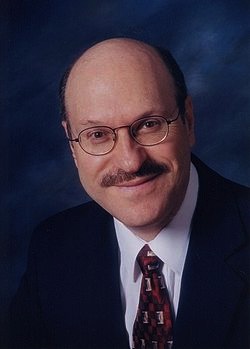 Dr Norman Rosenthal, South African born author, renowned psychiatrist and scientist speaks at the Old Edwardian Society near the Houghton TM Centre on Monday 6 January 2014, at 7.15 pm. All are welcome. Bring friends.
He learned the Transcendental Meditation technique while in South Africa. Then 35 years later, after one of his patients had a dramatic improvement as a result of TM, he began recommending it to his patients, researched the influence of TM on PTSD,  and has now written a book about TM.
His wonderful books have done much to bring TM and other alternative, non-pharmaceutical treatments into the public awareness. They include "Winter Blues," "St. John's Wort: The Herbal Way to Feeling Good," the New York Times bestseller, "Transcendence," (which explores the power of Transcendental Meditation in healing and transformation) and his newest book, "The Gift of Adversity: The Unexpected Benefits of Life's Difficulties, Setbacks and Imperfections," Here he shares personal stories of adversity, as well as case studies and lessons he has learned from his heroes. Less scientific than his previous books, "The Gift of Adversity" is part memoir, part inspiration, and thoroughly enjoyable to read.
He gained fame for being the first to describe Seasonal Affective Disorder (SAD), and introduced the use of light therapy for its treatment. He won the prestigious international Anna Monika Award for this work. He has always searched for ways to help people struggling with depression and other mood disorders, including jet-lag.
Norman was educated in Johannesburg and trained as a medical doctor at Wits, doing his internship at the Joburg Gen.  He completed his medical training in the USA, becoming Chief Resident in Psychiatry at the New York State Psychiatric Institute and then the Columbia Presbyterian Hospital.
He spent 20 years researching mood, sleep and biological rhythm disorders at the National Institute of Mental Health.
He has written seven books in total, published 200 scholarly papers in prestigious journals, and won many awards for his work.
Below is a list of his books, among which Transcendence reached the New York Times bestseller list – an awesome achievement.
Latest book The Gift of Adversity was selected by the New York Daily News as one of the best self-help books to look for in 2014.  It also made the LA Times best seller list.
He will speak on his newest books: The Gift of Adversity as well as Transcendence.
It promises to be a fascinating evening with tons of anecdotes and practical advice.
COST:  Non paid-up Members R100.           ALL WELCOME !
Paid-up members R30 IF PAID IN ADVANCE. R100 if paid at the door.
BOOKINGS:  email us vicki(at)tminjoburg.co.za, or use the contact form TOP RIGHT
References
Seasonal Affective Disorders and Phototherapy, edited with M. Blehar, New York: Guilford Press, 1989.
Seasons of the Mind: Why You Get the Winter Blues and What You Can Do About It, New York: Bantam Books, 1989.
How to Beat Jet Lag, co-authored with D.A.Oren, W. Reich and T.A. Wehr, New York: Henry Holt, 1993.
Winter Blues, New York: Guilford Press, 1993.
St. John's Wort: The Herbal Way to Feeling Good',' New York: Harper Collins, 1998.
The Emotional Revolution: How the New Science of Feeling Can Transform Your Life, New York: Citadel, 2002.
Transcendence: Healing and Transformation Through Transcendental Meditation, New York: Tarcher/Penguin, 2011.
The Gift of Adversity: The Unexpected Benefits of Life's Difficulties, Setbacks, and Imperfections, New York: Tarcher, 2013.