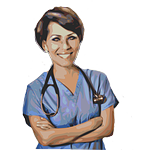 Doctors, psychologists and other professionals can help their clients by noting the tidal waves of evidence that Transcendental Meditation has solid health benefits.
I have posted recent breakthroughs like the amazing  American Heart Association announcement,  improvements in heart disease, and anxiety research as they surfaced.
So it is not surprising an upcoming new book by Dr David O'Connell encourages doctors to think outside the box to find answers to common health problems: "Physicians in any field might help their patients find further relief from stress and, possibly, pain by encouraging them to explore other states of consciousness", says O'Connell, a US psychologist.
"The general public is not aware of the tremendous health benefits of regular meditation for serious, chronic mental health and medical disorders. The practice of meditation significantly reduces hypertension, has reduced symptoms of post traumatic stress disorder in returning Gulf War combat veterans and is up to nine times more effective for the treatment of addictions compared to conventional treatments."
Dr O'Connell is finishing his seventh book, "Prescribing Health: Transcendental Meditation in Contemporary Medical Care" and his third on TM.
He has been meditating a long time. "I came out of this state. It wasn't sleep. It wasn't dreaming. It was kind of a combination of being awake but also very deeply rested, quiet inside. And then I realized, for the first time in my life, I relaxed. I didn't realize how uptight I was throughout my childhood. There were a lot of stressors in my family, and it took it's toll on me as it would anybody," O'Connell said.
His other TM books are: "Self-Recovery: Treating Addictions Using Transcendental Meditation and Maharishi Ayur-Veda," -Harrington Park Press,1995 and "Awakening the Spirit: A Guide to Developing a Spiritual Program In Addictions Recovery,"  by PublishAmerica, 2003.
Anyone wanting to find out more about Transcendental Meditation can visit a brand-new new South African site here.